It's time to flex your Buzzfeed muscles.
Listicles can help your website or blog attract a niche audience with entertaining or informative content. The success of the listicle across social media platforms and its ability to drive traffic is due in part to a need for easily digestible content broken up with subheads, photos and GIFs.
Traditionally, marketers would target the "average" reader with their content. Websites like Buzzfeed, and those who have followed its lead, have learned that it's often more effective to target people on an individual basis. Thus came the rise of posts such as:
21 Tumblr Posts That Will Make Retail Workers Say "Yep"
23 Baby Names That Every Makeup Addict Will Want For Their Firstborn
While it might seem like an easy task, there are some structural and content tips to keep in mind. Quite fittingly, we've assembled these tips into a list of five.
1. Make It New
Listicles are a popular writing form because of their simplistic format and digestible content. With so many listicles populating social media, websites and blogs, they can get pretty specific and targeted.
You'll want to search your topic on Google to make sure it hasn't been written about before. If it has been, you'll need to modify the title in a way to make it more targeted. For example, what might have started out as "7 Ways You Know You Went to X University" could become "7 Signs You Played X Sport At X University" or "7 Dorm Room Struggles Everyone At X University Knows," and so on. You should ask yourself what makes your experience unique.
2. Structure It
You have a head start on structuring a listicle since the format is clear – numbered sub-heads with a clear introduction and witty conclusion. However, this means you should put the bulk of your effort into writing and researching the content. Write out a list of topics you want to cover, and narrow this list down to specific, individual subheads, each different from the previous. Ensure you're not repeating any points, and that there is a progression in the listicle moving toward a clear end-point.
3. Choose Your Style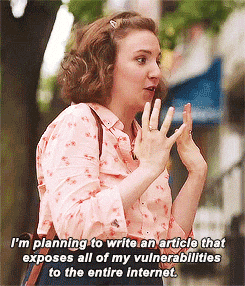 There are various styles of listicle, including personal essay, research-based, news, long listicle, editorial and more. Choosing which style best suits your topic will help you to better structure your content. For example, if you're writing about how working at X job made you rethink a part of your life, a personal essay listicle might be your best option. If you're a reporter looking to make a complicated hard-news story more digestible, a reported listicle is your best bet.
4. Use Images
Photos or, even better, GIFs are a sure-fire way to engage readers once they land on your article. If your article is on the more serious side, you'll probably want to stick to still photos. Otherwise, get creative – and relevant – in your GIF usage. Tie in GIFs that are current, like from popular TV shows or movies to create a common interest with your readers.
5. Write Tight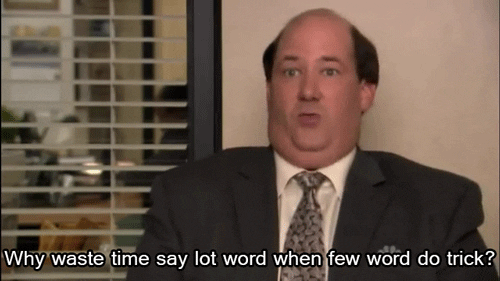 Writing "tight" is a tool many writers and journalists use to make sure each word in an article is clear, and that they've cut out nonsensical, dull or useless words. Remove redundant words and technical jargon that readers won't understand. As well, be active in your writing to keep readers engaged.
Listicles appeal to people's identity and interest – who they are, want to be or should be. They're easy to read and instill a sense of self or community in the reader. If you're considering writing a listicle, keeping the above tips in mind will ensure you're targeting the right audience and increasing engagement.